Veröffentlicht am 10. November 2022 - von Adam Johnson
Machine Check - The sooner you book, the more you can save
You may think it's a bit early to be thinking about Machine Check for both Spring equipment and harvesters before next season. However, book early and it could save you quite a bit of time and money.
Machine Check starts from just £90. PLUS if you book the recommended remedial work within 30 days of receiving the Technician's Report you'll receive exclusive discounts on parts and labour!
Machine Check is carried out by experienced, GRIMME-trained technicians who use only recommended original GRIMME parts to restore your machine to full operating standard.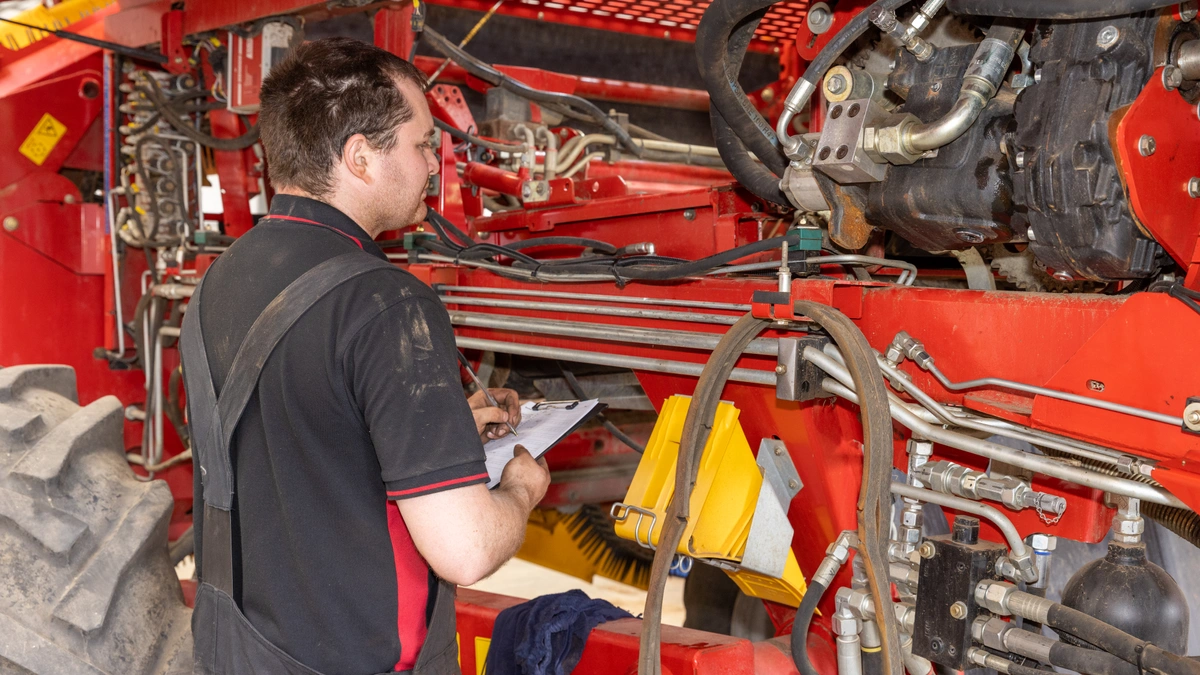 The Benefits
Valuable Health Check:

Out of season make sure your mainline GRIMME machines get a comprehensive mechanical health check – our experienced technicians check every key component and system for wear and performance.

Accurate Machine Report:

Be clear about condition and costs – the Report lists the work necessary to restore your machine to optimum working condition with a realistic estimate of the costs of original GRIMME parts and labour.

Restore or Replace?

Armed with the facts, you can make an informed decision. Your options range from support for your farm mechanic to carry out a basic service to a professional overhaul carried out by experienced, qualified GRIMME technicians.
Your local GRIMME Partner has full details of these special offers – get in touch now. Don't forget, the sooner you book the more you can save.