Veröffentlicht am 28. September 2023 - von Kathrin Fühne
The latest generation of self-propelled beet harvesters has been optimised in terms of driver relief and crop protection. In order to relieve the drivers as much as possible during the long harvesting season, the Speedtronic-Cruise actively controls the vehicle drive system. Based on the selected driving mode, the machine automatically regulates the harvesting speed depending on the crop load through different parts of the harvester.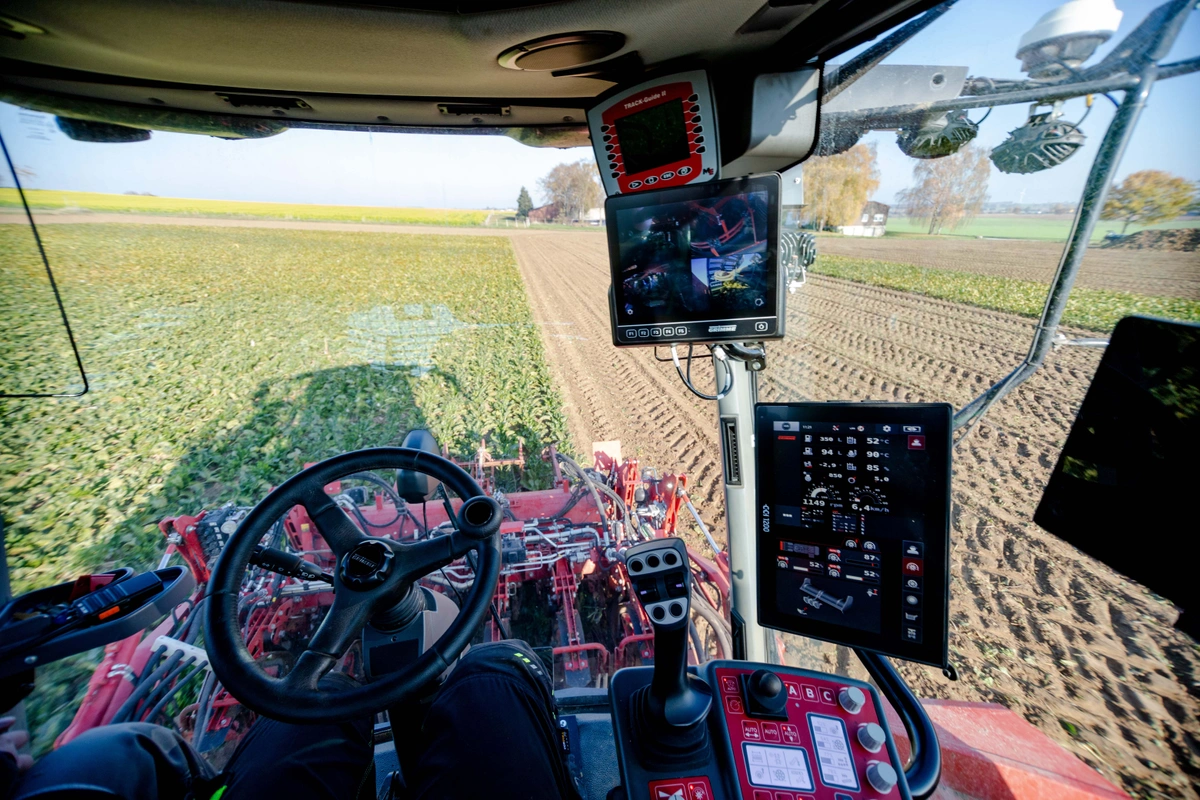 Picture: The new operating design consist of the latest CCI 1200 control terminal, GRIMME's own digital video system " SmartView" and the driver assistance systems making everyday work easier.
The driver has the opportunity to select the reaction speed of the cruise control himself until the desired harvesting speed is achieved.  By selecting an "aggressive" or gentle start-up, the operator has a direct influence on wear and tear of the machine as well as the digging quality. In combination with the standard Speedtronic for the conveying and cleaning unit, this corresponds to an almost autonomous beet harvest within the row. Furthermore, the Speedtronic-Cruise protects the components from overloads. The available periods to harvest the crop can be used more efficiently.
For the 2024 campaign, both the REXOR 6200 and the REXOR 6300 can be optionally equipped with a plastic bunker cover. This covering consists of a PE plate at the rear right of the bunker, opposite the unloading elevator. The new plate significantly helps to minimise breakages at the beet tip and damage during un- or overloading. Furthermore, a rubber cover is attached to the rear wall of the bunker so that moist, sticky soil does not build up on the rear wall of the bunker. On the one hand, this improves crop protection and crop quality and, on the other hand, reduces the cleaning effort for the drivers.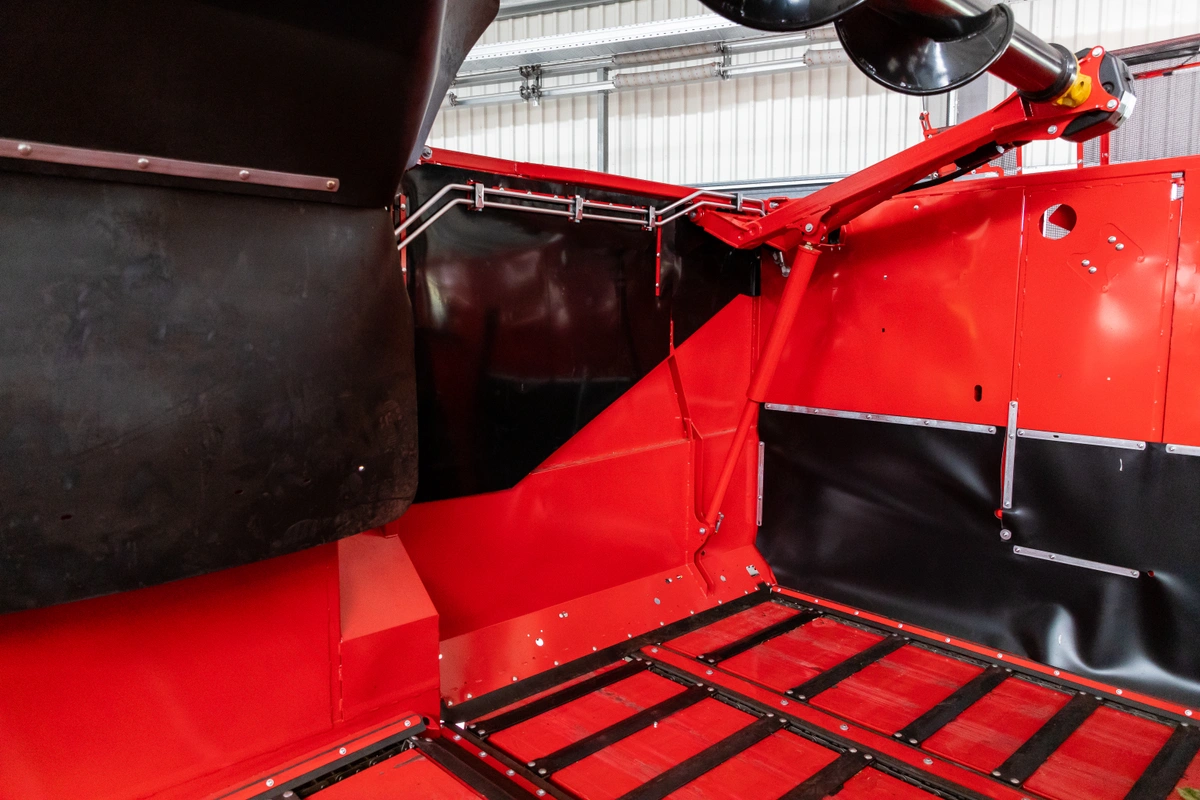 Picture: The new bunker lining for more crop protection and less cleaning effort for the drivers.