Published on September 28, 2023 - from Kathrin Fühne
At Agritechnica 2023, GRIMME will present the new IBX 200 and IBX 300 ISOBUS control units, which for the first time can be used both as the main operation control unit and in combination with an ISOBUS terminal as an additional control unit.
All AUX-N controls can be freely programmed for the opertators convenience . In addition to the display for status and assignment indication, both versions of the IBX have eight freely programmable membrane keys, a level change key, a machine change key and two scroll wheels with turn and press functions.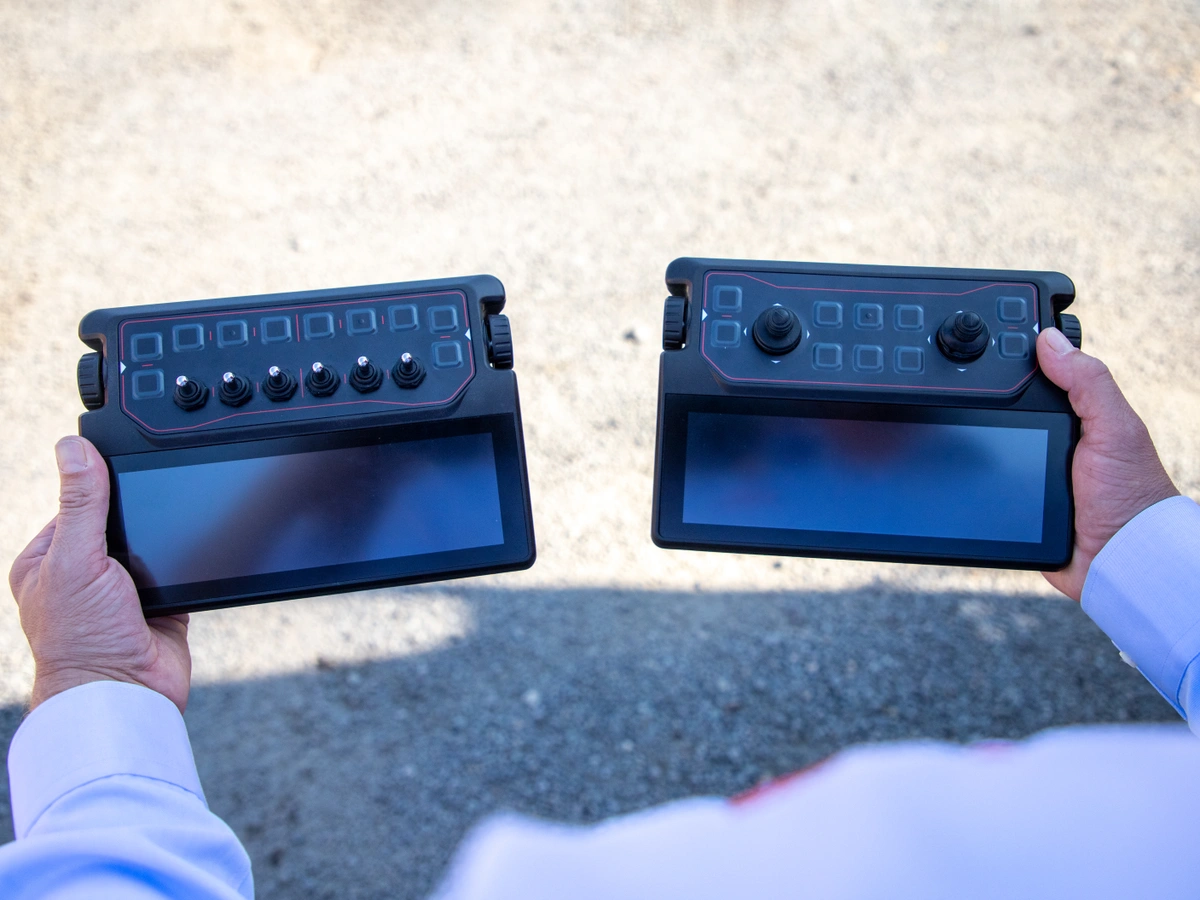 Picture: Furthermore, the IBX 300 (left) has six freely assignable toggle switches and the IBX 200 (right) has two 2-axis joysticks.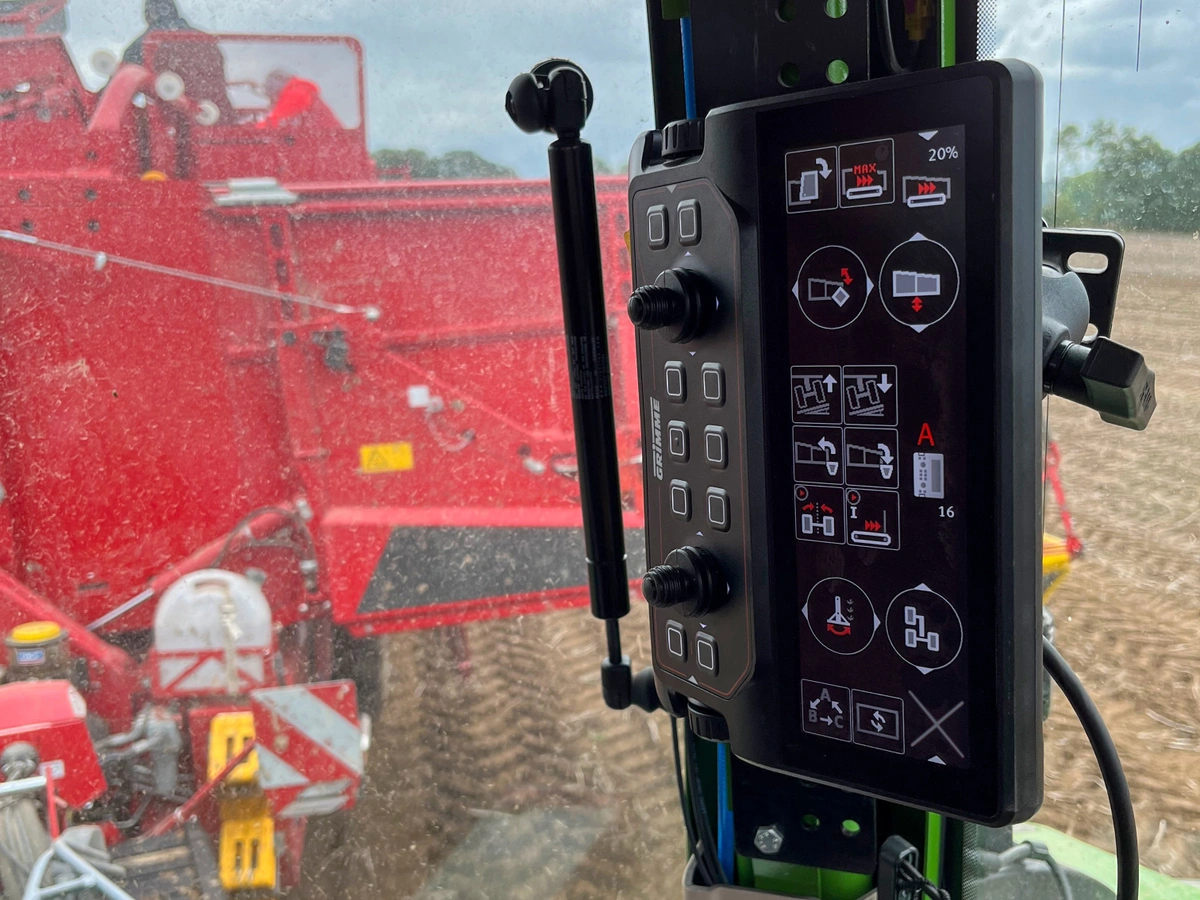 Picture: Depending on the intended use, the orientation (portrait/landscape) of the operating device can be flexibly customised.
The flexible orientation allows for one-handed as well as two-handed operation, even with gloves. In addition, the control units fulfil the safety requirements according to ISO 25119 and thus achieve functional safety according to AgPLr-B (required agricultural performance level).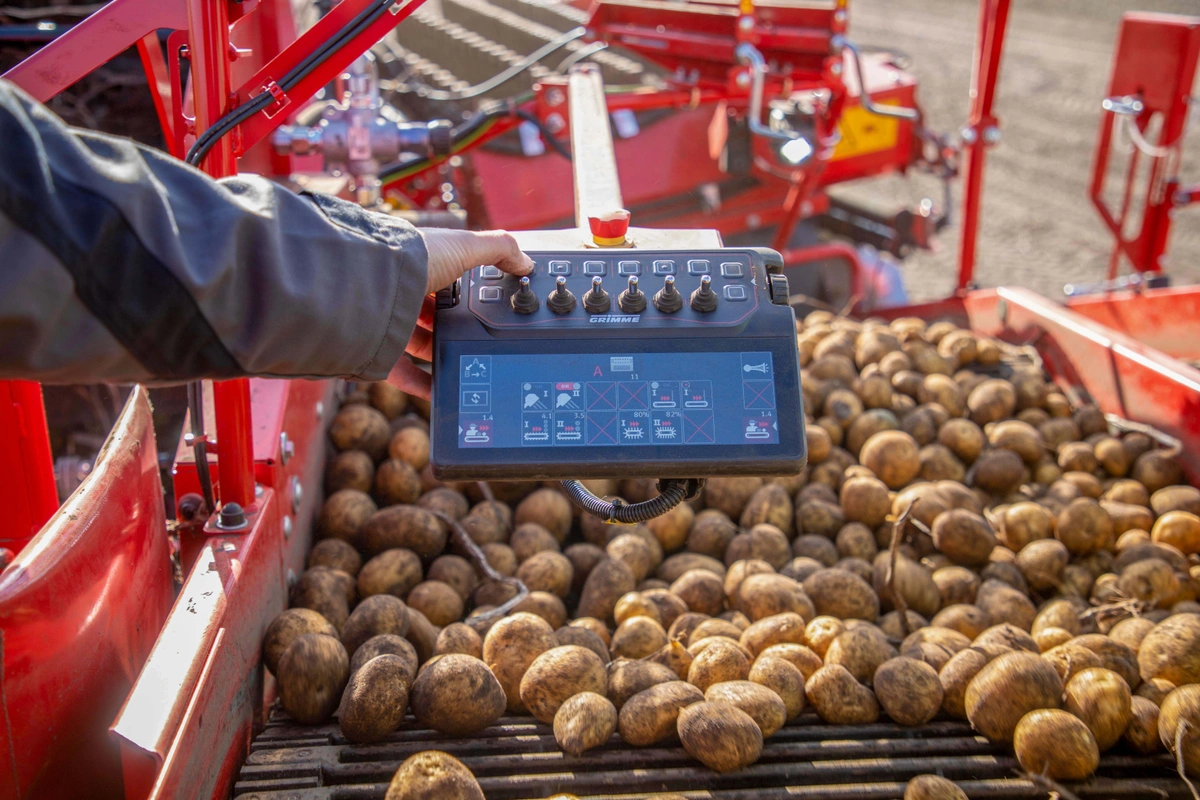 Picture: The IP65 and IP67 protection classes enable permanently reliable use both indoors and outdoors.